I began working with Textiles in January 2011, and was soon hooked. I started on CityLit's Textiles day course with Louise Baldwin, with additional ad hoc workshops at studios such as Art van Go in Knebworth. Although I draw, paint and print, I feel my main focus comes back to textural work – in fact all the disciplines feed into each other.
A lot of my work, in various media, is around Spurn. I have collected everything onto this page.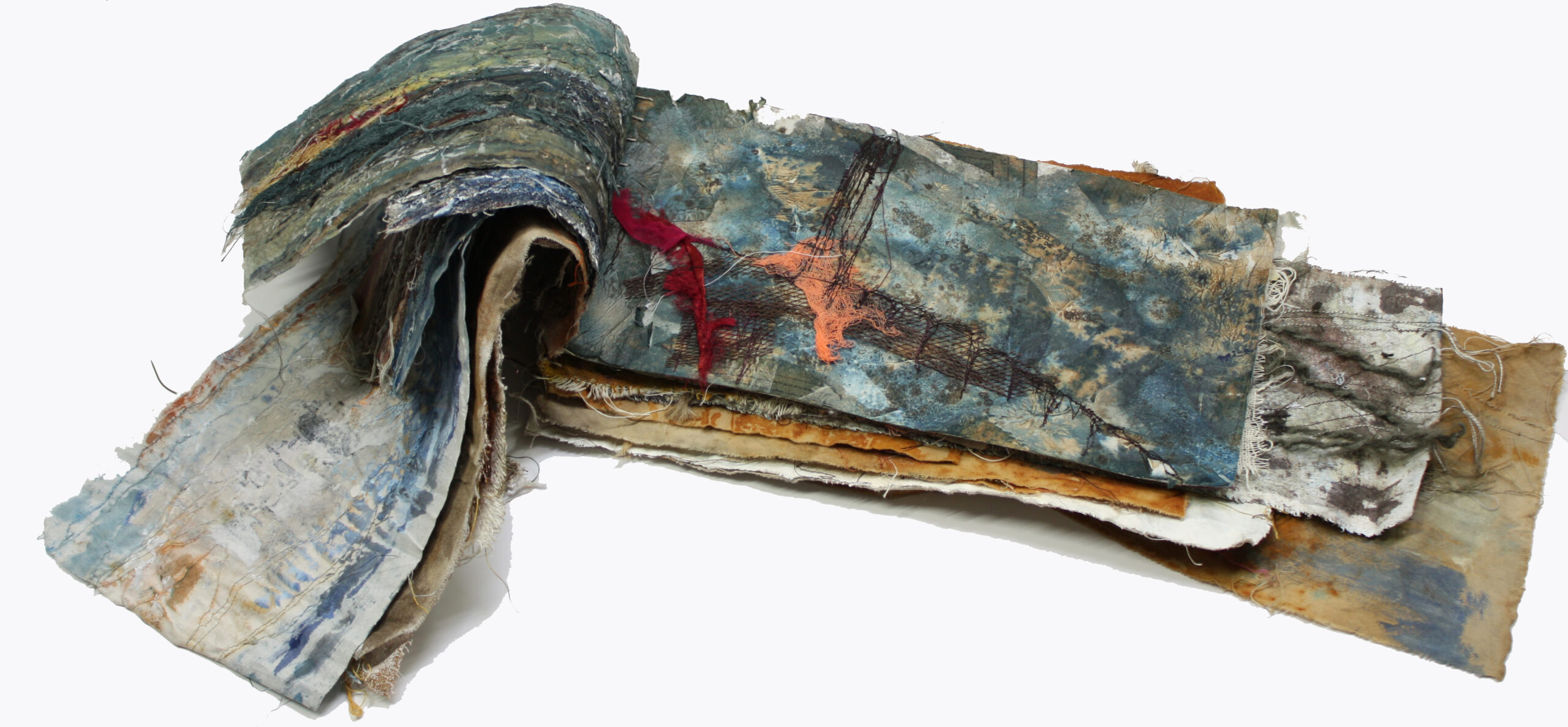 I became fascinated by the dramatic effect of natural forces on the vulnerable Humberside coastline at Spurn Head. The power of the elements has overcome sea defences causing erosion, coastal movement, and displacing the once thriving community from this unstable, impermanent headland. This book is my response; it was shortlisted for the 252nd Royal Academy Summer Exhibition in London (postponed from Summer to Autumn, hopefully).