The Brig Emma Closed: 15 x 13.5 x 1.5 cm. Rusted, painted and dyed fabrics, including recycled maritime flag and net curtains. Hand stitching with unsteamed thread. Mixed media images and marquetry veneers. Gold foil. 18th century button. Image transfer.
This small book tells the story of the Brig Emma and its last voyage. I was able to access original newspaper reports and admiralty records through contact with archivists and the great-granddaughter of Emma's captain. The bookmark is a copy of Capt Barrett's mourning card.
Untitled 5 (left, or top), 43 x 33cm, acrylic and watercolour on paper with collaged fabrics and lutrador. Untitled 6 (right, or bottom), 43 x 33cm, image transfer on paper collaged with fabric scraps and threads.
Spurn Scroll, 50 x 25 x 10 cm
Various fabrics joined together, paint, dye, machine and hand stitching, image transfer. The scroll is wound on two spindles so the central image can be changed, and is held on a stand.
Spurn Lines I.
Mixed media book with various papers, prints, stitch, cottons and silk, image transfer. Printed fabric cover from original photographs. Stab binding. 28.5 x 15 x 1.2 cm closed.
Untitled 1, 2, 3 and 4: a series of four images of groynes at Spurn; lithographs (which took two days to produce) printed on calico, and then collaged with fabric, threads and gold foil. Each 23.5 x 32.5 cm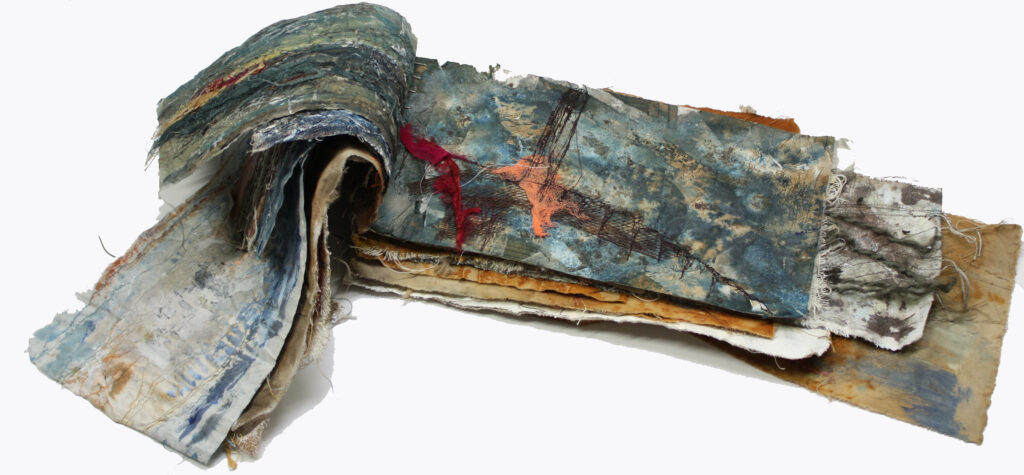 On this page I'll collect all the work (which appears on other pages) that I've done around this incredible, evocative, soul scratching piece of land.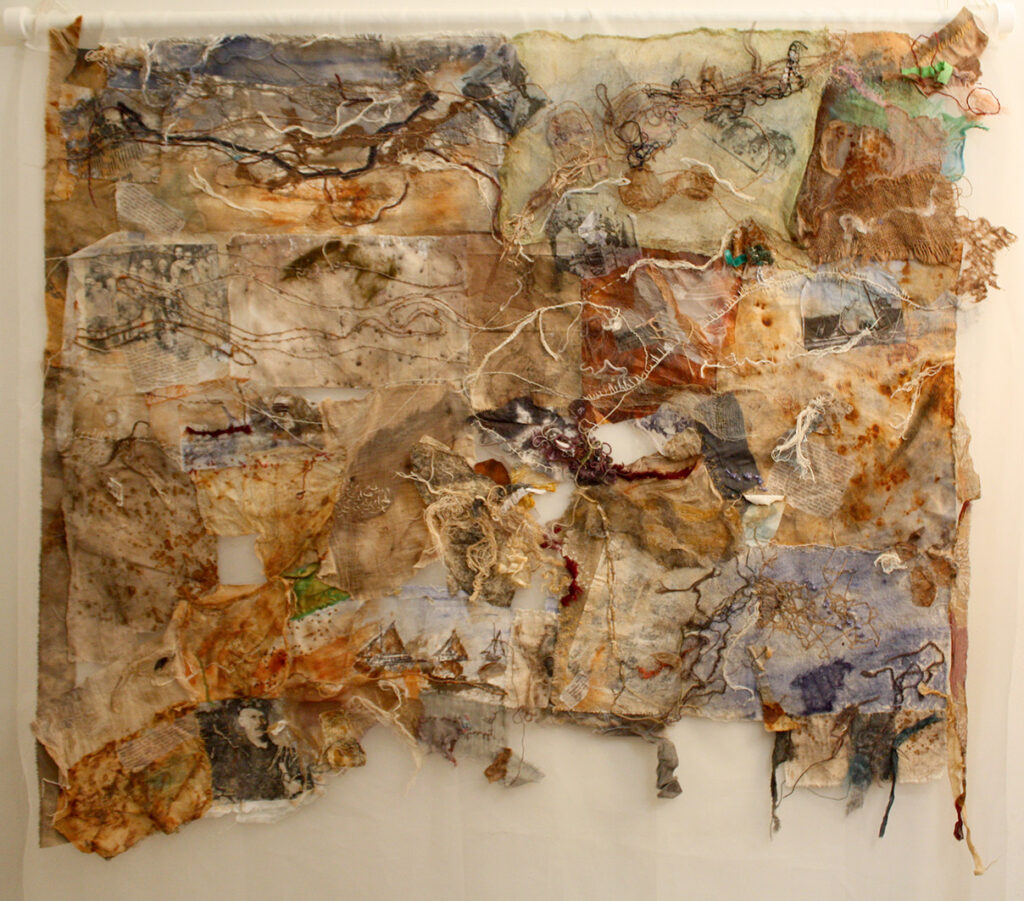 The deeper I researched the more I became captured by the dramatic effect of natural forces on the vulnerable Humberside coastline at Spurn Head. The power of the elements has overcome sea defences causing erosion, coastal movement, and displacing the once thriving community from this unstable, impermanent headland. This book is my response; it has been shortlisted for the 252nd Royal Academy Summer Exhibition in London (postponed from Summer to Autumn, hopefully).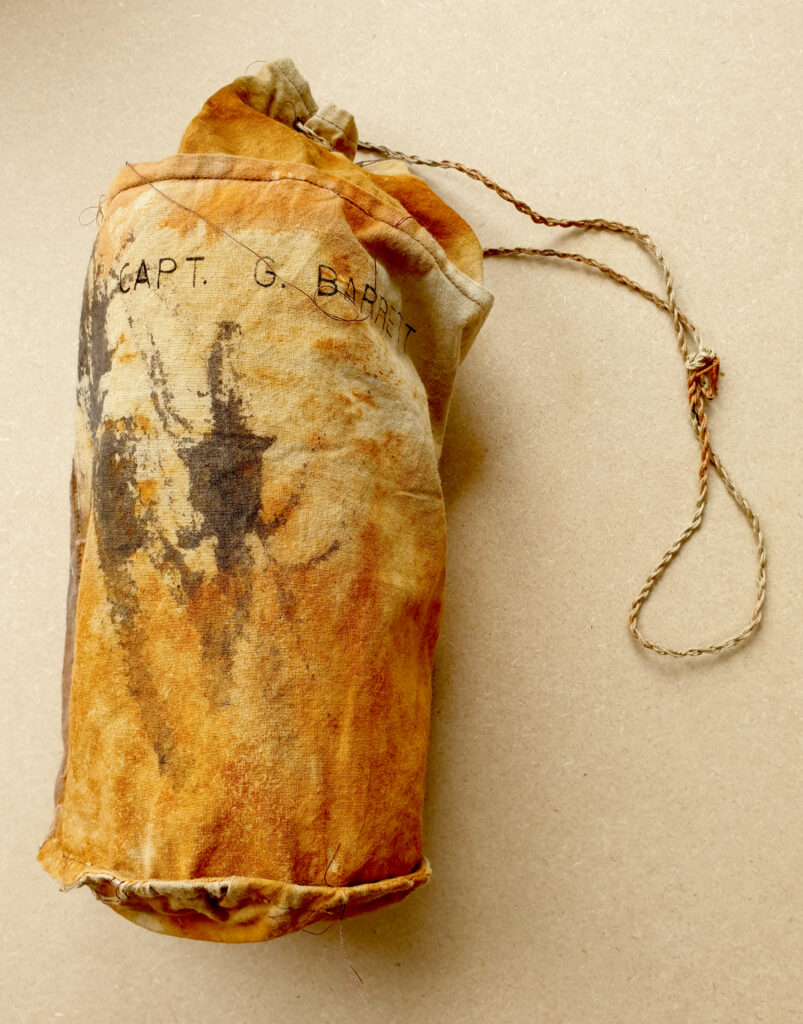 People Along the Sand: a piano hinge book, printed on Japanese washi paper; cartridge spine with map of Spurn Head and names of some of the people featured in the book. It shows the some of the people who once lived on Spurn, and tells a little of their lives.