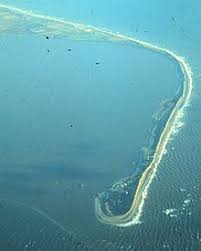 I became fascinated with Spurn Head – a narrow spit of land located at the mouth of the River Humber – some years ago after a workshop with textile artist, Alice Fox, who had a residency there. She had produced a couple of books about it, and showed me examples of her rusting work.
I didn't know it then, but I was to become hooked.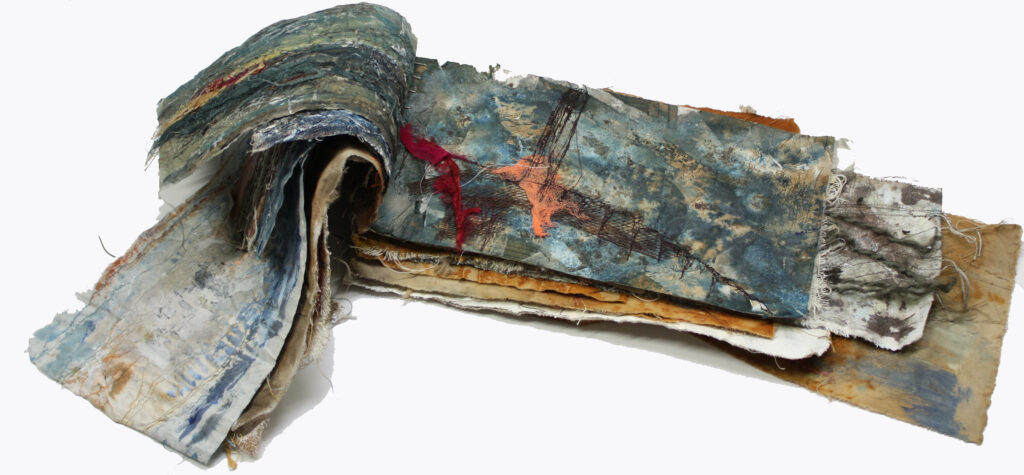 On this page I'll collect all the work (which appears on other pages) that I've done around this incredible, evocative, soul scratching piece of land.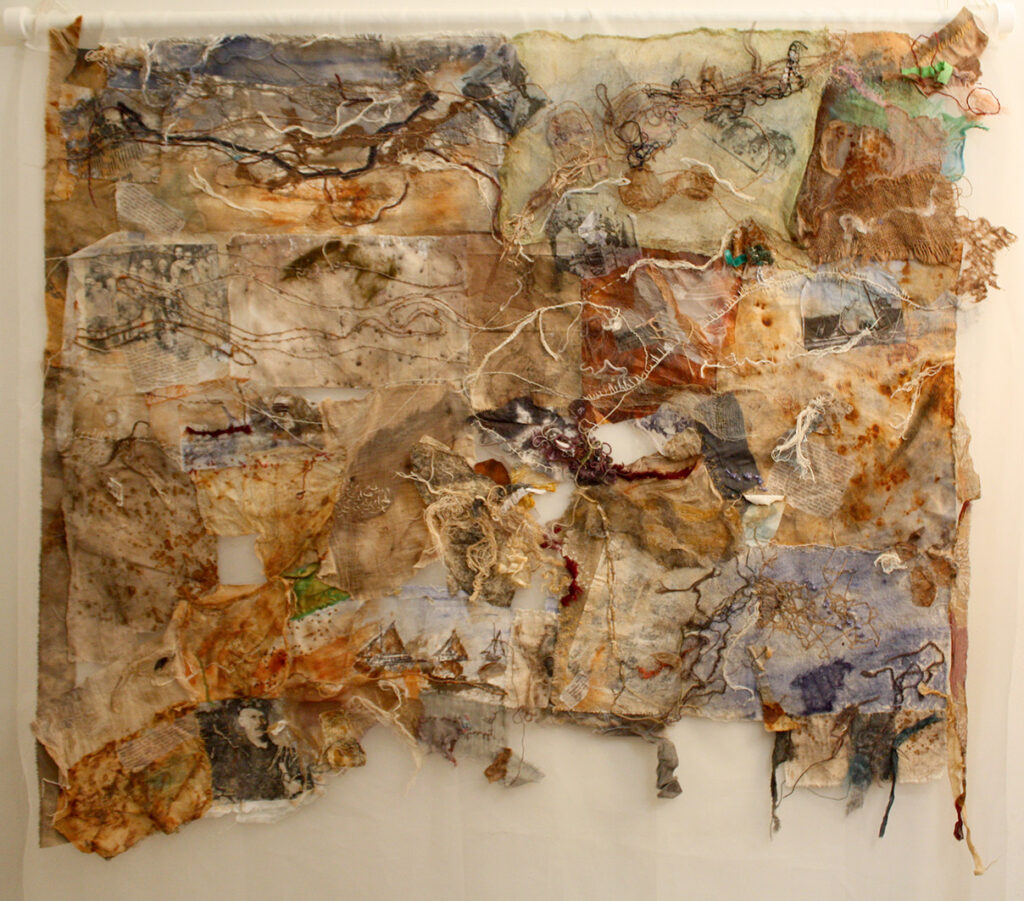 The deeper I researched the more I became captured by the dramatic effect of natural forces on the vulnerable Humberside coastline at Spurn Head. The power of the elements has overcome sea defences causing erosion, coastal movement, and displacing the once thriving community from this unstable, impermanent headland. This book is my response; it has been shortlisted for the 252nd Royal Academy Summer Exhibition in London (postponed from Summer to Autumn, hopefully).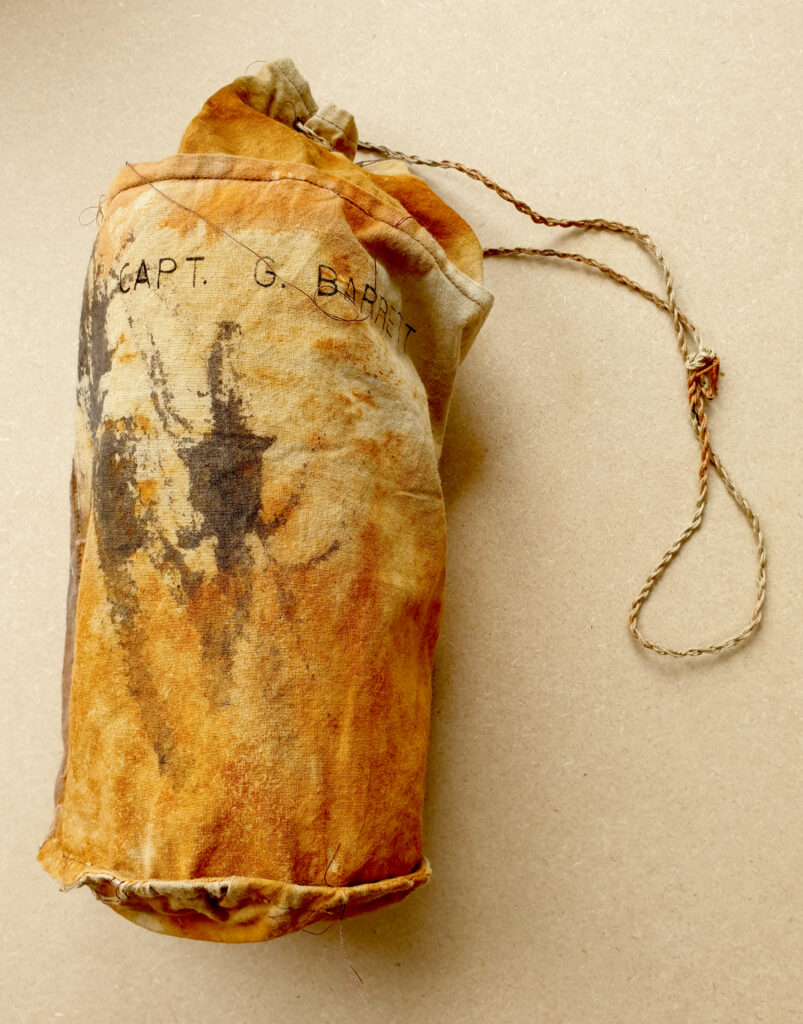 People Along the Sand: a piano hinge book, printed on Japanese washi paper; cartridge spine with map of Spurn Head and names of some of the people featured in the book. It shows the some of the people who once lived on Spurn, and tells a little of their lives.